Harvard professor Joseph Nye to visit NIU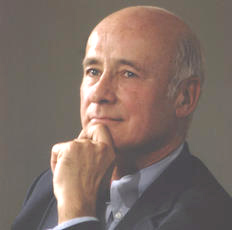 DeKALB | Harvard University's Joseph Nye will host a pubic lecture titled 'The Future of American Power' at 1 p.m. Wednesday in the Altgeld Hall Auditorium.
Nye is the former dean of Harvard's Kennedy School of Government, served as the assistant secretary of Defense for International Security Affairs and is the author of "The Future of Power."
"Professor Nye is a very prominent scholar and analyst," said Christopher Jones,chairman of the political science department. "He is known for notable concepts, such as complex interdependence, soft power, the paradox of American power and smart power."
Jones said the Obama administration has "embraced" many of Nye's ideas, and when at NIU he will discuss the different political power options the U.S. should consider.
Nye has served on presidential administrations and is highly regarded in his field.
"A 2008 survey of 1,700 international relations scholars ranked Dr. Nye as the sixth most influential scholar of the past 20 years, and the most influential on American foreign policy," Jones said. "He has also served in three presidential administrations: the Carter administration, the George H.W. Bush administration and the Clinton administrations."
The lecture will feature how new technology will impact the United States ability to compete with advancing global markets, Jones said.
"I anticipate a major message in his lecture will be how the United States will need a smart strategy to contend with the many actors and challenges of a global information age," Jones said. "He will be discussing how shifts in international power, bold technologies and new relationships are impacting America's capacity to influence the world and secure its goals."
The lecture will be brought to NIU by the political science department, the division of international programs, Phi Beta Delta International Honor Society, the Political Science Student Advisory Committee and the office of the president.