Sheena Warren steps up as new director of Women's Resource Center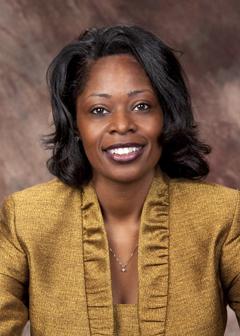 DeKALB | The Women's Resource Center has some new leadership.
The WRC's new director, Sheena Warren, stepped in this semester after previous director, Jill Dunlap stepped down.
New to the university, Warren has more than 14 years of experience doing community work, said James Brunson, co-worker of Warren's and assistant vice president of Diversity & Equity Campus Life.
He said Warren's role has been getting a feel for planning upcoming events and is going to help run current ongoing projects. This includes the $300,000 grant the WRC received from the Department of Justice last semester for services to help victims of sexual assault and violence.
"I feel confident that she will be able to take the department on with the help of her students," Brunson said. "She is sharp and has a good understanding of what it means to work as a team."
Warren said she is excited about taking on her position as the new director.
"There's a lot of opportunity for growth," Warren said. "Right now we are getting ready for upcoming programs that will run throughout this semester."
Warren said she wants to get a comprehensive view of how the center works before making any changes.
"Prior to coming here, I was the director of the Adult and Women Student Program at Northeastern University," Warren said. "So being the new director here, I am out here hitting the pavement."
According to their website, the WRC is a center that helps make the campus community safer for women, serve as advocates for women with concerns on campus, raise awareness of how gender affects everyone's lives, and getting women the resources they need to be successful. They are located at the corner of Normal Road and Lincoln Highway right next to the Center for Black Studies.