Provide info for Ombudsman review until March 1st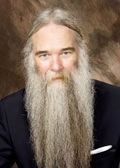 DeKalb | Students, faculty and staff are invited to provide information regarding the annual Ombudsman review through March 1, according to an NIU press release.
The NIU University Affairs Committee of the University Council will conduct the review of NIU Ombudsman Tim Griffin, as it is required by section 19.4 of the NIU bylaws, the release stated.
According to the release, confidentiality will be maintained throughout the process. Summary comments, sans identifying data, will be included in the report. Anonymous comments cannot be accepted.
Comments should be submitted to: Ombudsman Review, c/o Office of University Council, Altgeld Hall 103.
For more information, contact committee chair M. Cecil Smith at 815-753-8448.