Alleged parties at former Tequila Roadhouse location shrouded in mystery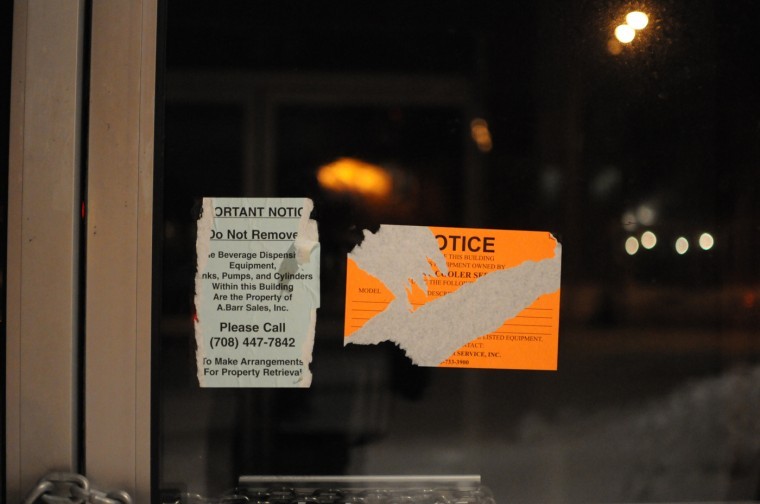 Chris Krapek
January 26, 2011
The building at 1215 Blackhawk Drive appears to be vacant.
The spot, previously occupied by bars Reilly's and Tequila Roadhouse, is desolate. Notes are stuck to the door, demanding equipment inside not to be removed. A sign for Chicago Real Estate hangs on the building.
But in the last few months, this seemingly abandoned place has allegedly been hosting private parties, operating under the name "Exposure."
So what exactly is Exposure?
"I'm not sure what you would call it," said Mayor Kris Povlsen.
Last October, two men from out of town leased the building and applied for a safety license. They were interested in putting a business in the space; however, they never applied for a food or liquor license, Povlsen said.
Without a license, Exposure can't serve any liquor food or beverages.
"It's only for having private parties," he said. "They cannot sell tickets, and they cannot open it up."
In a Northern Star article from Oct. 19, it was reported that DeKalb police were investigating whether fireworks or gunshots went off in the 1200 block of Blackhawk Drive. There were reports of a "nightclub-like party going on in the former location of Tequila Roadhouse;" however, they were unconfirmed.
The information available on Exposure is scarce. There is no website or phone number. There seems to be only one documented event that's taken place there, a performance from rapper Lil' B in late October. A video shows the rapper on I-88 coming to DeKalb, performing in what is presumably the club, and then walking out into the parking lot.
It's unsure whether another event took place, but a photo on Facebook from Chicago-based T.K.O. Entertainment promoted a "Sexy Slumber Party" at Exposure on Dec. 1. The ad stated that admission was free to the first 100 ladies and $10 for guys until 10 p.m.
"If they're having events that they're charging a price for, they might have violated city ordinances," said 1st Ward Alderman Bertrand Simpson.
Simpson, who represents the area by 1215 Blackhawk Drive, said he has a hard time imagining people coming in and dancing without food or alcohol being served.
Arwa Biyawerwala of Skokie has owned the building at 1215 Blackhawk Drive since November 2006, according to the DeKalb County assessment office.
A conflict with his bank prevented him from leasing the place out this year. However, he said he resolved the issue two days ago.
Biyawerwala, who currently doesn't have keys to the property, has no knowledge of Exposure existing or any parties being thrown there.
"If that's the case, I will assume the bank is responsible," he said.
Calls to the DeKalb Police Department were not immediately returned.