NIU professor is potential candidate for dean of Liberal Arts at USI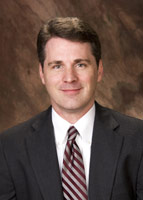 DeKALB | An NIU professor is in the running to become the University of Southern Indiana's next Liberal Arts dean, according to an article from Evansville Courier & Press.
Christopher Jones, department chairman and professor of political science, is one of five finalists to replace David Glassman, former dean of the College of Liberal Arts, who left USI for a provost and vice president for Academic Affairs position at Bradley University, according to the article.
Jones has been a part of the NIU faculty since 1996, and he has been the department chairman since 2006, the article stated.
The other named finalist is Mary "Polly" Flannery Radosh, current dean of the College at State University of New York Geneseo. The other three finalists will be announced in the next few weeks, the article stated.
Scott Gordon, USI's dean of Pott College of Science and Engineering, is the chairman of the search committee. According to the article each finalist will be able to meet students, faculty, administrators and staff in scheduled open forums.