Ron Naylor balances family life with being an alderman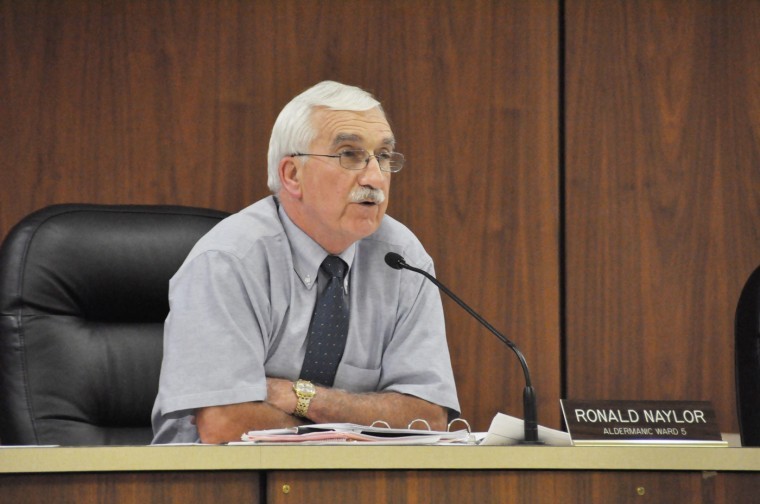 Jessica Wells
November 30, 2010
DeKalb 5th Ward Alderman Ron Naylor is finishing his first term at his position, but he has been involved with DeKalb for a long time.
Before being elected to alderman in 2007, Naylor worked as public works director for DeKalb from 1973 to 1996.
"Mr. Naylor for quite some time, even before he was an alderman, was always very involved with the city," said DeKalb Mayor Kris Povlsen. "I think he brings a great perspective of years and years of experience in municipal government as an employee, as a volunteer and now as an alderman."
Naylor said while the position of alderman is part-time, he spends a good number of hours preparing for meetings.
"When the council packet comes out, you go through the process of getting as much background information on the subject matter that you can either via the written information that the city manager or others provide as well as going out to do some research on your own," Naylor said. "You get the background information to be able to make a thoughtful, rational decision on the subject matter. You spend a lot of time doing that, at least I do anyway, to prepare for each and every meeting."
Naylor said in addition to being an alderman, he also has a full-time job as a consulting engineer.
"I work around 30 hours a week and the alderman and council stuff comes in my discretionary time, the evenings, on weekends or during the day when I can take time off to attend meetings or to participate in some function," Naylor said. "If a resident or constituent has a concern you meet with them in the evenings or on weekends, but sometimes you have to meet their schedule and meet when they can meet."
Povlsen said Naylor always makes it a point to focus on the constituents.
"I think he does a great job of engaging the citizens and making sure their voice is heard," Polvsen said.
When he isn't working, Naylor said he likes to spend as much time as possible doing activities with his family.
"I like to travel, spend time with the family and we have a summer home up in Wisconsin on a lake that we go to quite a bit," Naylor said. "We're trying to do more and more traveling, my wife and I."
Before working for DeKalb, Naylor said he attended NIU for one year in 1960 while he pursued his engineering degree.
"I studied at NIU way back in the early days," Naylor said. "From the days of the late 50's and early 60's when the university, at that time, was still a major university and it probably had about eight to 10,000 students at that time. There have been lots of changes."
For more information about Ron Naylor, visit his city council page.