Opinion: Clown costumes may scare public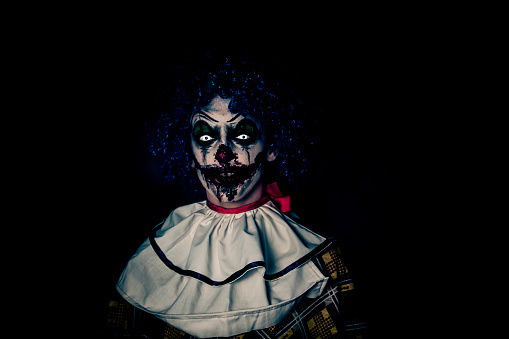 Nothing helps Halloween enthusiasts get into the spirit more than the sight of Pennywise the clown. Towns across the nation have reported seeing clowns waving knives at children and adults, with some cases prompting school closings and arrests. Regardless of the amount of clown sightings, dressing up as one is no joke and students should not wear clown costumes this Halloween.
"Due to recent incidents of 'clowning,' clown costumes are discouraged," according to an Oct. 18 DeKalb Police Department press release. "While it is not illegal to wear any costume, intentional acts that alarm the public may result in criminal charges."
NIU students are aware of the sightings happening nationwide. However, some think it's just another overshared story on media outlets.
"I think the only reason it's a problem is because people are making it a big deal on social media," said Emily Polelle, sophomore corporate communication major. "There were only a few instances and people just keep reposting it."
With Halloween around the corner, it is very possible these sightings will rise. Wearing a clown costume would perpetuate overreactions towards clown sightings.
"I don't know the numbers exactly, but we've had one or two [clown reports]," said NIU Police Department Commander of Operations Jason John.
Recently, other sightings near educational institutions in other states have caused bigger reactions.
Authorities in southern Alabama locked down Escambia County High School and Flomaton High School after clowns threatened students by posting gun emojis on Facebook, according to ibtimes.com.
To ensure safety on campus, it's important for students to know what to do if they happen to see a threatening clown.
So this Halloween get creative and pick a costume that doesn't involve clowns.
"We just want people to enjoy themselves, especially with Halloween coming," said Commander John. "For us, we need everybody's help in order to do that kind of stuff."