Campbell files request for state PD to investigate NIU Police Department, chief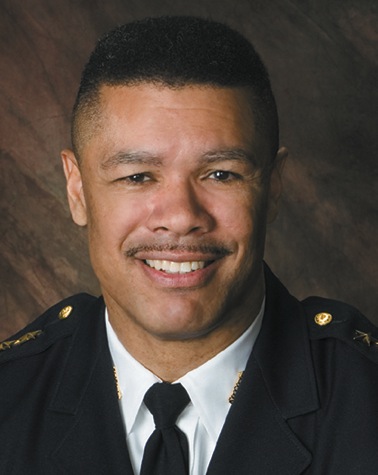 DeKalb County state's attorney Clay Campbell has formally requested an investigation of the NIU Police Department and NIU Police Chief Donald Grady.
Campbell's office requested the investigation be led by the Illinois State Police (ISP) and for the ISP to focus on the mishandling of evidence in the case of former NIU police officer Andrew Rifkin. Rifkin was charged in November 2011 with Criminal Sexual Assault (Class 1 Felony).
Judge Robbin Stuckert, who presided over a hearing at the DeKalb County Courthouse Friday, said the NIU police withheld information in the case.
"It is clear to me that there was a purposeful hiding of information by this department," Stuckert said.
The statement came after Rifkin's attorney argued NIU police failed to provide the DeKalb County State's Attorney's office with two key witness statements in Rifkin's case. According to a Saturday Daily Chronicle article, Lt. Kartik Ramakrishnan said he mistakenly put the testimonies in Rifkin's internal file.
According to a motion filed by the defense, the missing witness statements are from two people who claim the actions between Rifkin and the alleged victim were consensual and no assault took place.
"We obviously cannot tolerate law enforcement agencies intentionally withholding evidence from the state's attorney office," Campbell said.
According to the news release from Campbell's office, the NIU Police Department's actions jeopardize Rifkin's defense and the police department's credibility, threaten the constitutional rights of the defendant and call into question any investigation conducted by the department.
NIU Police Sgt. Alan Smith said the NIU police will meet in the morning today and will issue a statement then. He did not have any comment regarding Campbell's request for the ISP to investigate the NIU Police Department. Smith said the police staff will have to meet to review everything first.
Brad Hoey, director of communications and marketing, released a statement from President John Peters regarding the alleged NIU police violation of the 1963 Brady v. Maryland Supreme Court ruling. The Supreme Court ruled the suppression of evidence favorable to an accused who has requested it violates due process, according to FindLaw. Peters asked the ISP to assist in the review and completion of ongoing university police investigations today, Hoey said.
"We want to reassure the public that these inquiries are without conflict of interest," Peters said in the statement.
According to the statement, Peters instructed his general counsel and NIU's outside counsel to begin a review of law enforcement protocols. Peters also requested for assistance from the ISP.