Staying in shape after the turkey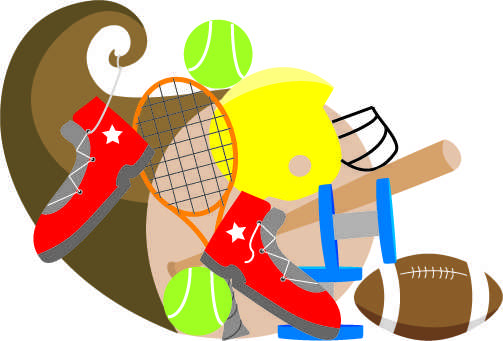 With Thanksgiving break right around the corner, the urge to binge is high. For some, staying healthy during break can prove to be difficult.
Jason DaCosta, senior exercise science major, said most students fail to stay true to their workouts during vacation because their normal routine is changed. DaCosta said it's best to make a plan and stick to it. The best time to work out is before the big Thanksgiving dinner, DaCosta said.
"Doing this will allow for your metabolism to rise prior to eating," DaCosta said. "After dinner, the blood flow in your body is directed towards your digestive tract and away from your skeletal muscles."
Eric Appiah, assistant director of Fitness and Wellness at the Student Recreation Center, said it is good to participate in an intense physical activity on Thanksgiving or the day before. Something like a game of football, basketball, or volleyball is a great way to get your metabolism going, he said.
"Those sports allow for a EPOC [excessive post oxygen consumption], which will have your metabolism going for a longer period of time," Appiah said. "Signing up for a turkey-trot or a race of some sort will also help you get in an activity before a day of indulgence."
Choosing what food deserves space on one's plate can be difficult as well. The most important thing is to have a balance of foods, said Cori Newman, dietetic intern at the Student Recreation Center.
"You want to make sure when you're looking at your plate that your plate represents all food groups: fruits, grains, protein, vegetables and then some dairy," Newman said.
Once the plate is full, one need to be careful not to over-eat. Newman said one of the best ways to do this is to slow down. It takes 20 to 30 minutes to realize the stomach is satisfied, Newman said.
"Eat in moderation," DaCosta said. "Portion size your meals and don't find yourself consuming more than what your body needs."
Appiah said one should eat light meals throughout the day.
"Thanksgiving and the holidays are times to spend with family and friends," Appiah said. "You should focus on the time spent with family doing activities, playing games, and creating fun memories."