Former Dekalb, Sycamore city manager helps create 'blue print' for Vision 2020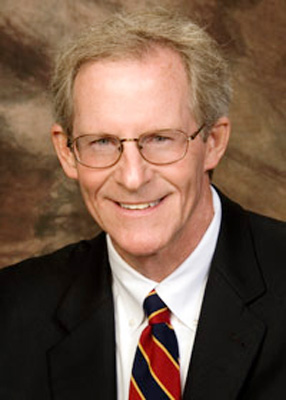 NIU has created a new position to keep the Vision 2020 initiatives President Peters announced earlier this semester on track.
The new associate vice president for Institutional Planning and Sustainability is Bill Nicklas.
"One of his main responsibilities is to work with individuals within the university and within the community in helping achieve and come up with a blue print, so that we can sustain some of the initiatives that are outlined in the Vision 2020 initiative," said Brad Hoey, director of communications and marketing.
Nicklas is no stranger to the DeKalb area. He was the city manager for DeKalb and Sycamore. He also served on the NIU Foundation Board for 12 years during projects like the building of Barsema Hall and Visitor's Center.
"I think Bill's experience speaks for itself," Hoey said, "Obviously, he is one of the leaders as far as background experience and knowledge of public administration. He is recognized as one of the best in the region, if not one of the best in the country."
Nicklas said he came to the Midwest to attend graduate school at NIU and received two graduate degrees here.
"He comes from our public administration program which is recognized as one of the best in the country," Hoey said.
Sycamore Mayor Ken Mundy worked with Nicklas for 13 years and has many good things to say about his time served and the projects achieved while he was the Sycamore city manager.
"He has the unique ability to while keeping several projects going simultaneously, still to be looking forward to what's coming up," Mundy said. "We're happy for Bill and happy for the university. They have an excellent person there. He's top-notch with operations and managing funds and money."
Nicklas said he believes the new position will prove beneficial. The 2020 plan already has guidelines and goals set, and the position allows him to concentrate on being sure the limited resources are spent wisely and in the best interest of the people served, in this case, the students.
"When I wake up in the morning, I have nothing more important to do but that," Nicklas said, "I don't have to teach, I don't have to administer programs other than those having to do with the 2020 plan."
Although this position was created in light of Vision 2020, Hoey said he believes it will continue after Vision 2020 finishes.
"Bill was the captain of the team," Mundy said, "So, what does a team do when it loses its captain? One of the best ways to honor Bill is to all continue to do our jobs and try to improve here. We're happy that Bill's able to help them because there isn't a better money man around."