Poet J. Ivy will attend Poetry Night this Friday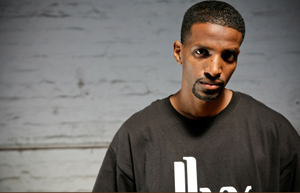 DeKALB | Poet J. Ivy, who is known for his contribution to the Kanye West track, "Never Let Me Down," is going to be involved in the first Poetry Night of this semester from the Campus Activities Board on Friday.
"I booked J. Ivy because I know on campus there is a large amount of students that enjoy listening to poetry," said Latania Franklin, the vice president for programming with CAB. "He has received many awards for his words, and I wanted NIU to experience what he has to say."
Franklin hopes that students of NIU will be able to appreciate and connect with Ivy's work.
"Everyone can relate to thinking about what path they are going through in life, and to family hardships and personal relationships with others," Franklin said. "When [Ivy's] poetry discusses topics like these, I feel that connection to his poetry–the same connection I hope NIU feels on March 4."
Ivy is scheduled to appear at 7 p.m. Friday in the Capital Room of Holmes Student Center. The event is free.