DeKalb City Council updates residency requirements for department heads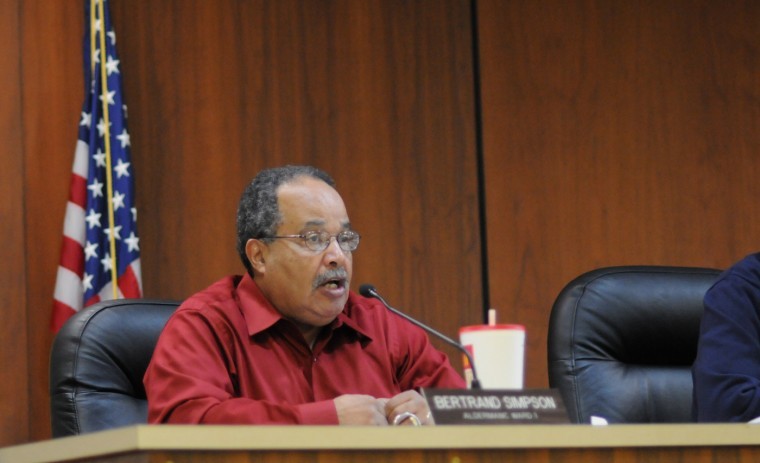 Melissa Mastrogiovanni
January 24, 2011
DeKALB | The DeKalb City Council voted to eliminate a residency requirement for newly-hired department heads Monday night.
This means that those who hold non-emergency service management positions do not have to be DeKalb residents as well. Designated emergency positions, such as firefighter, police patrol officer and building inspectors, are not covered in this amendment. 
The movement behind this action stemmed from the city's difficulty in finding a new public works director. City Manager Mark Biernacki stated that after filtering through many applications for the Public Works director position, he narrowed down the most qualified to the top five.
But due to the residency requirement for the position, four applicants had to drop out.
Many of the aldermen said they had been contacted by people from their respective districts in strong opposition to the elimination of a residency requirement for department head positions, especially for the police and fire chiefs.
"Requiring the police and fire chiefs to live in the city is a matter of public safety," said resident Kristen Lash.
Some of the aldermen felt it was time to update this ordinance due to the different economic times and the need for hiring more qualified candidates into department head positions.
"One of the things about our town is because we have a university in it, we have literally thousands of people who work and go to school in this town, who are not from here and who do not live here permanently," said 1st Ward Alderman Bertrand Simpson. "They constantly come in and out of our town and provide value and service." 
Others felt, however, that the elimination would bring in people into positions of power who didn't necessarily have the community's best interest at heart.
"I still fundamentally believe that if you're going to receive money from taxes collected from within our community than, other than the police, you should be required to live within the city limits," said 6th Ward Alderman Dave Baker. "I do think that we can hire from within our community and that money should be spent in our community, and they should be apart of that community."
There were a number of ordinances on the agenda that detailed the annexations of various parcels of property. Due to some pending annexation agreements, however, the council postponed the voting until the March 14 meeting.
The city will also receive a grant for the purchase of up to four large buses which would provide service to the TransVAC Green, Blue and Kishwaukee Line routes. These buses will be purchased through the Minnesota Department of Transportation bus-purchasing program. These buses will provide transportation to any DeKalb County resident.
The Kishwaukee bus line would provide transportation for Kishwaukee College faculty and students that would leave three times in the morning and pick up three times in the evening. The grant will cover 100 percent of the cost of the buses.