NIU employee charged with domestic battery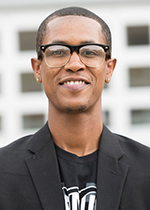 DeKALB — An NIU employee faces charges after police officers said he punched and strangled a woman with a child in the home.
Stephen T. Samuels, a Recruitment and Retention Coordinator at the College of Engineering and Engineering Technology, was charged with domestic battery and aggravated domestic battery Feb. 3, according to court records.  
Someone convicted of aggravated domestic battery can serve up to seven years in prison, according Illinois law. 
Police said Samuels punched the victim after an argument before wrapping his arm around her neck, according to court records. Samuels denied physically harming the victim, but a child said they witnessed the incident. 
The court ordered Samuels not to contact or communicate with the victim and to be placed on pretrial supervision.
According to court records, Samuels received a prior domestic battery charge in 2010 that was later amended to assault, tasking him with taking anger management.  
Samuels has a preliminary hearing 9 a.m. March 27.
NIU was not able to be reached for comment prior to publication. This story will be updated as more information becomes available.