Statewide alert hits cell phones, asks healthcare workers to register in case of hospital surge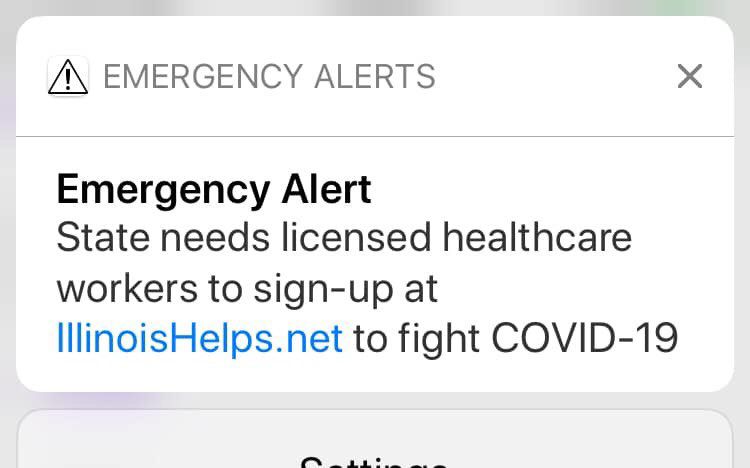 DeKALB — Licensed healthcare workers have been called to sign-up with the state to fight COVID-19 by way of an emergency smartphone alert.
The alert links to IllinoisHELPS.net. Healthcare workers that register through the website may be tapped to help during a hospital surge or to staff alternative housing, according to the website.
Volunteer opportunities for non-medical professionals are available at serve.illinois.gov.
The state is preparing an "alternate care site" at the McCormick Center in Chicago, and personnel are being sought to staff 12-hour shifts, the website states.
The state is currently requesting donations of personal protective gear, not including homemade gear. To donate, email ppe.donations@illinois.gov.