How to watch the Super Bowl safely in a pandemic
This weekend is one of the most watched sporting events in the world. This leaves many to wonder how they will spend it during the COVID-19 pandemic.The Super Bowl is one of the most watched sporting events in the world because there is a party or a gathering in almost every household. This year will look a lot different because of the COVID-19 pandemic that has been raging through the world. Although things still don't look normal, there are still great ways to celebrate the 55th annual Super Bowl. 
 The maximum amount of people that can be had at a gathering is 50 people or fewer, according to Illinois State Health officials. If you are planning on bringing 50 people into your house, it might be difficult to follow the next few guidelines. 
When having a gathering of over 10 people, a face mask is always recommended and keeping a distance of six feet apart is recommended as well, according to the CDC,. Even with 20 people at one house, it may be difficult to follow these guidelines, so keep that in mind. 
There is always betting that goes on during the Super Bowl but this year it will look a lot different. The CDC recommended that people use touchless or paperless betting sheets or systems to decrease the chance of spreading COVID-19.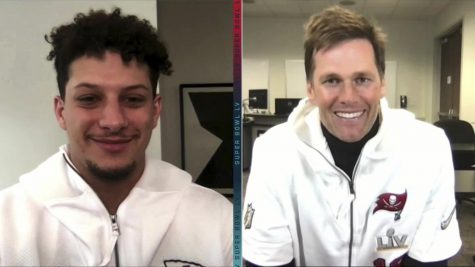 In terms of food, the CDC recommends wearing a mask around any food that may be out to eat or possibly bringing your own food to eat while watching the game. 
In terms of gatherings, the CDC recommends outdoor gatherings but if it is too cold outside, they recommend virtual watch parties with people who do not live with you. Virtual watch parties can allow for a fun and safe experience watching the Super Bowl with friends and family. 
The Super Bowl might look a lot different this year in terms of gatherings and parties but the game will be the same so enjoy the greatest football game of the year.