DeKalb day planner: Sept. 24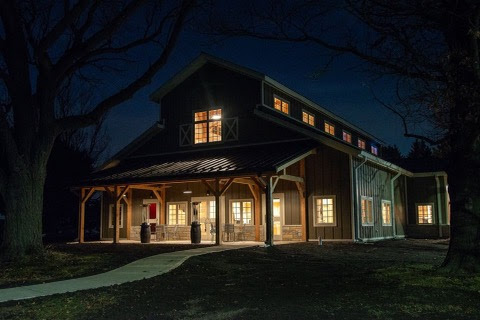 If you're unsure of what to do this weekend to celebrate the first five weeks of classes being complete, here are some events happening this Saturday as well as some restaurants to check out. 
BREAKFAST IN DEKALB
Looking for a good place to eat breakfast? Barb City Bagels and Egg Haven Pancakes and Cafe have great breakfast options!
Barb City Bagels have many different bagels and cream cheese flavors. They also have sandwich options and coffee.
Egg Haven has many options ranging from eggs, omelets, bowls, crepes, pancakes and waffles.
PERFORMING SOUTHEAST ASIA
This exhibit, made in collaboration with the Center for Southeast Asian Studies, examines the significance of performance in Indonesia, Cambodia, Thailand, Laos, and Burma, ranging from popular music to traditional dance. 
The gallery is free and open to the public. The exhibit is being held from 10 a.m. to 4 p.m. in Cole Hall 114.
LUNCH IN DEKALB
If you're looking for some good restaurants to have lunch at, Fatty's Pub and Grille and Fushi Yami are two well-known places in DeKalb to eat lunch!
Fatty's Pub and Grille has all types of menu items like chicken, steak, shrimp, burgers and salads.
Fushi Yami is a sushi and hibachi restaurant that has all kinds of sushi, hibachi fried rice and Japanese noodles.
NIU WOMEN'S VOLLEYBALL
The NIU Huskies face off against the University of Akron Zips. The match begins at 2 p.m. in the Convocation Center in Victor E. Court. The match can be streamed here and tickets can be bought here. 
WHISKEY ACRES FOOD AND MUSIC
Whiskey Acres, 11504 Keslinger Road, has different food trucks and music performances every weekend. This weekend Tyler Krienitz plays. He is a singer/songwriter who has traditional music. The food and music begin at 3 p.m. 
ANIME FILM FESTIVAL
Come enjoy the beauty and imagination of anime at the NIU Anime Film Festival featuring "Akira and The Girl Who Leapt Through Time." 
"The Girl Who Leapt Through Time" begins at 6 p.m. and "Akira" begins at 8 p.m. Both films are free to NIU and the public. The films will be in the Egyptian Theatre, 135 N 2nd St.
NIU FOOTBALL
The NIU Huskies play in Kentucky this weekend against the University of Kentucky Wildcats. 
Kickoff is at 6 p.m. The game will be streaming on TV on ESPN 2. Audio of the game can be streamed here or on the radio station 94-9 WDKB.
DINNER IN DEKALB
If you're looking for a place to eat dinner, Thai Pavillion and Keg and Kernel have great options for dinner!
Thai Pavillion is a Thai restaurant that has fried rice, noodles and seafood. Keg and Kernel have flatbread, salads, sirloin and pasta options.