Essentials for a Flawless TGIT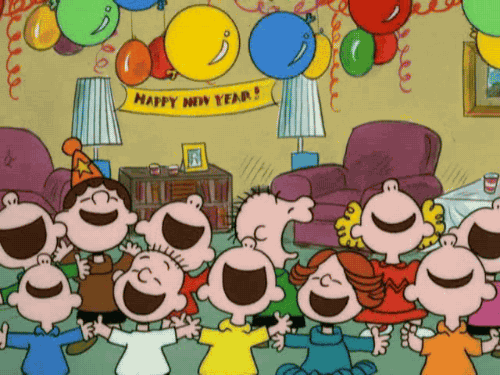 Shonda Rhimes continuously creates new ways to shock fans on Thursday nights. Her partnership with ABC studios created America's beloved shows, "How to Get Away with Murder," Scandal," "Grey's Anatomy" and various other series aired on the network. She also wrote movies like "Princess Diaries 2: Royal Engagement" and "Crossroads."
News recently hit the press that Rhimes' contract with ABC is scheduled to end in June 2018. The rumors leave fans scared about the outcome of their favorite shows and Rhimes' future projects. Not to worry though, according to "Variety" Rhimes recently signed a contract with Netflix to produce a new show, so we're secretly praying the series will top her TGIT hits.
So for the little Rhimes time we have remaining on Thursday nights, here's a list of essentials for each show to make the episodes an enjoyable experience.
7 p.m. "Grey's Anatomy"
For the long running series currently on its fourteenth  season, there's easily two requirements to make it through the hour-long whirlwind of emotions.
1. Your Person
If you've been watching this show since the beginning, you know the importance of the term "person." No one in Grey Sloan Memorial Hospital can survive without their person, and neither can the viewer watching the show. A comrade with you through the tears and heartbreak of the show can basically get you through anything. So Meredith's find your Christina's and Christina's find your Meredith's. 
2. Tissues
This one seems simple enough, but they're a must. Viewers know when the song "How to Save a Life" by The Fray or "Chasing Cars" by Snow Patrol comes on, things are about to get real. Thanks to Rhimes for forever ruining those songs and conditioning viewers to associate them with a death or traumatic moment. When Meredith Grey ugly cries, we all ugly cry. Have those tissues ready.
8 p.m. "Scandal"
Less emotional than "Grey's Anatomy" the show still is one to shock viewers.  
1. A Tall Stem Glass of Red Wine
This essential only applies to you if you're of legal age. But for those who are 21 or older, it's the perfect way to channel your inner Olivia Pope. It represents her cool and collected demeanor, but also the switch that can transform her to the gladiator we love. 
2. Popcorn
Another classic Pope treat, but one everyone can enjoy. In the show she seems to only live off eating popcorn, with the occasional fast food meal from Getty's Burger. Her diet choice relates to college students especially because I know I had popcorn for dinner last week. Once again, if you're legal, pairing the popcorn and red wine makes the ultimate gladiator experience.
9 p.m. "How to Get Away with Murder"
The newest of the TGIT shows has been one of the most talked about recently, mainly because it never fails to leave viewers on the edge of their seats.
1. A List
To keep up with the 0-100 storyline of the show, viewers need to create a list. I know that sounds a little ridiculous, but it helps. Jot down an idea on who you think killed the season's victim. The task is as easy as typing a few names in the notes app of your phone. Maybe you'll be in the minority of those who actually figure it out. I know I never am, because the identity knocks me out of my chair every time.
2. A Friend
Similar to "Grey's Anatomy," having a friend on your side helps tremendously. I text my best friend frantically throughout the episode, changing my thought every scene. Having a friend who watches the show is an alternative to the list, and maybe a better one. They'll tell you you're completely wrong and point you in the right direction. Even if they don't, it still helps to have someone to rant with when you find out Rhimes killed off your favorite character.
Enjoy the TGIT we have left before Rhimes hits us with a new project on Netflix. Who only knows what she'll shatter our hearts with next.
TGIT airs on Thursdays from 7-9 p.m. Central time. The shows can also be streamed on ABC's website and Hulu.