Cubs fall to record-breaking pitching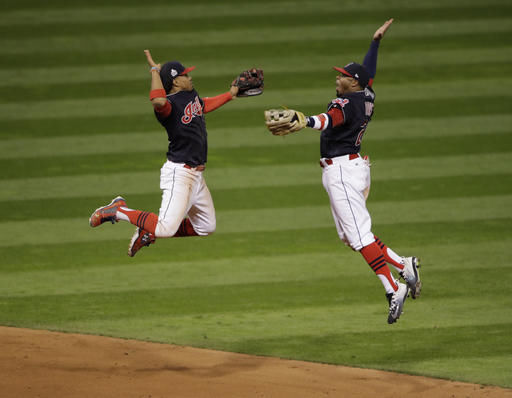 The Cleveland Indians defeated the Chicago Cubs 6-0 in a game that both teams have been waiting for.
Anchoring the Indians was their veteran right-hander Corey Kluber, who shined under the bright lights at Progressive Field. Kluber, 30, started off the game with a World Series record eight strikeouts in the first three innings, according to USA Today.
"I thought [Kluber] had tremendous movement on all of his pitches," Indians head coach Terry Francona said, according to MLB's website.
The Indians did not take it easy on the Cubs after seeing them struggle early with Kluber. The Indians got off to an early lead by getting two runs in the first inning off Cubs ace Jon Lester, who was consequently pulled after 5.2 innings pitched.
Indians Catcher Roberto Perez was 2-4 with four runs batted in for the Tribe. He had a solo home run followed by a three-run blast in the eighth inning off Cubs reliever Hector Rondon.
The Cubs will look to even the series at one with 2015 NL Cy Young winner Jake Arrieta, who will be making his third start in this year's postseason.
With rain in the forecast, game two of the World Series was pushed up to 6:08 p.m. at Progressive Field in Cleveland.