NIU students, faculty reflect on legacy of Martin Luther King Jr.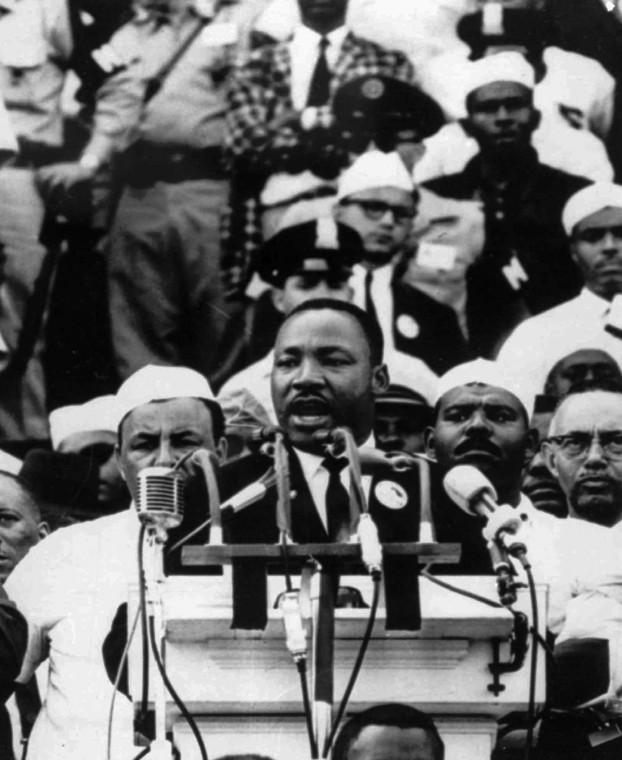 Chelsey Boutan
January 16, 2012
Van Amos will never forget Aug. 28, 1963.
It was growing dark outside. Amos and his brother stopped playing basketball and sprinted down the block – they didn't want to get in trouble with their parents for being out too late. Huffing and puffing, they finally reached their front porch.
"We got there just in time," said Amos, program coordinator for the Center for Black Studies. "And then my father pulled us in and told us to sit down and watch this great man."
At first, Amos said he was focused on what some 13-year-old boys think about – girls and playing football. But when he started really listening to Martin Luther King Jr. give his "I have a Dream" speech through the TV, Amos was captivated.
"You know you had to listen to [King], because he drew you in," Amos said. "He had that slow, Southern drawl. You'd catch yourself wondering why he didn't speed up, but then he would get into this cadence and you were sucked in by his charismatic, baritone voice."
Amos said it was a strong visual for him to see 250,000 people gathered to hear King's speech at the National Mall in Washington D.C. Sometimes, Amos would interrupt with questions. His parents would tell him, "Shh…be quiet and listen to his speech!"
Afterward, Amos said his parents explained that people gathered because they wanted King's dream of freedom, justice and equality for all to be realized.
Many people, like Amos, relaxed on Martin Luther King Jr. Day, but they also reflected on how far the United States has come and where it needs to go to fulfill King's dream of achieving equality for all Americans.
Progress from how it used to be
LaVerne Gyant, director for the Center for Black Studies, said a lot of progress has been made since the days of racial segregation that she dealt with growing up. Gyant said there were separate drinking fountains for whites and blacks. When Gyant visited her family in the South, she couldn't stop at restaurants or hotels.
"My grandmother and mother were maids," Gyant said. "They would have to sit there and listen while they were put down by white people. It forced me to question myself. What is wrong with us and what did we do wrong that these people don't like?"
When she was 13, Gyant and her family were the first blacks to move into an all-white neighborhood in Pennsylvania. Eggs were thrown on their porch, racial slurs were spoken and people threatened to fight her family.
"I was angry a lot," Gyant said. "I didn't understand. I learned to bite my tongue at a young age. So some of the work that I do today in trying to get people to understand, making people be real, I guess that's where it comes from. I had a small window into what it was all about."
A long way to go
Gyant admires King for his willingness to stand up for the justice of all people. She said King had an impact on civil and human rights, but the United States still has a long way to go for King's dream of equality to become a reality.
"Where are we going? How, in some ways, are we going to come together to talk about issues of employment, housing, economics, health, as well as issues centered around race and other isms?" Gyant said. "Sexism, ageism, sexual orientation and religion are still issues we are dealing with that still have to do with not only civil rights, but human rights."
Ilona Tsebro, sophomore fine arts major, said she looks up to King for his fearlessness.
"Being brave enough to go against the system is always remarkable," she said.
As Amos leaned back in his desk chair, he reflected on how King was assassinated for trying to help people who most needed it. Amos said King fought for equal living wages and wanted to eliminate poverty.
"So how has that changed? How have we changed?" Amos said. "The more have more and the less have less and those particular people living in the middle are becoming homeless. So yes, we've made some progress, but yet we still have so far to go."