Green Lens Film Series comes to the Egyptian Theatre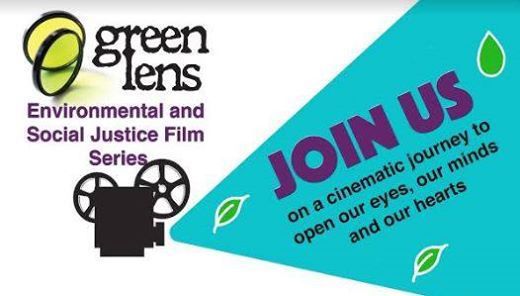 DeKALB — Thursday marks the beginning of the Green Lens Film Series at the Egyptian Theatre, 135 N. Second St. 
The series will consist of seven documentary films playing 7 p.m. Thursdays until Oct. 24. 
Admission to the films is free of charge, and the doors of the Egyptian Theatre will open at 6:30 p.m., according to the Egyptian Theatre website.
The series is an annual affair during the Egyptian Theatre's fall season, and the documentaries shown draw attention to social and environmental issues. 
Jeanine Holcomb, Egyptian Theatre Marketing and Communications Director, said after each screening, one or more experts on the topic of the film will come onto the Egyptian Theatre stage and begin a discussion of the film.
The first film on the schedule will be "Separated – Children at the Border." 
Holcomb said the Green Lens Film Series committee, made up of community members, decides which films are selected and screened.
"We always enjoy when the series comes to the Egyptian," Holcomb said. "Watching a documentary that is controversial and then bringing an expert to start a discussion creates a different viewing experience."
"Separated – Children at the Border" is a documentary that looks at the immigration crisis on the U.S-Mexico Border and the negative affects both present and past administrations have had on illegal immigrants. 
The film also looks at immigrant children who were taken from their parents at the border. 
Other films on the schedule include "A Clean Energy Revolution" and "Paris to Pittsburgh," to be released Sept. 26 and Oct. 17, respectively. 
Both films analyze the effect the era of clean energy has had on the world, including new jobs and industries as well as the resistance to clean energy efforts.
Green Lens Film Series Schedule
Sept. 12: "Separated – Children at the Border"
Sept. 19: "H20 MX"
Sept. 26: "Happening – A Clean Energy Revolution"
Oct. 3: "Divide and Conquer"
Oct. 10: "Rise of the Superstorms – NOVA"
Oct. 17: "Paris to Pittsburgh"
Oct. 24: "Little Pink House"