Daily Playlist: Elton John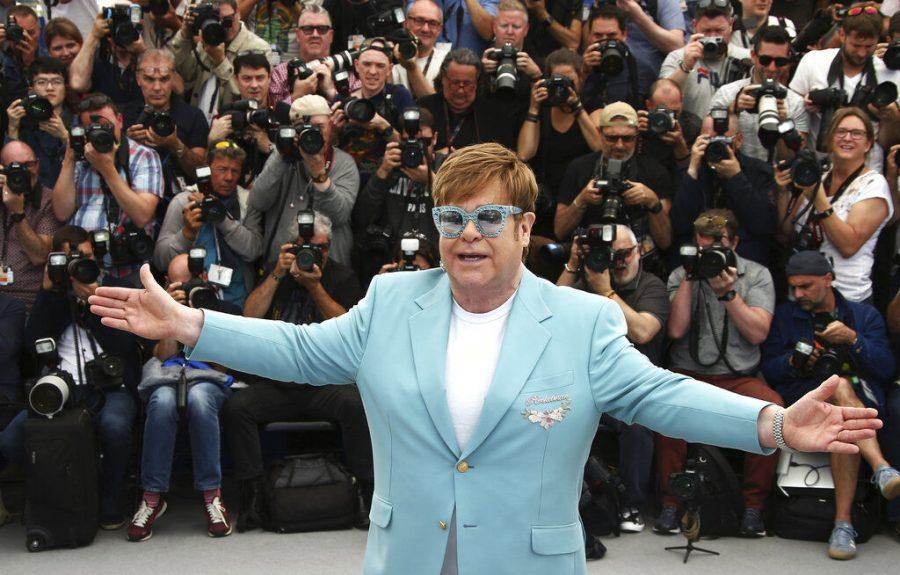 With the Elton John musical biopic "Rocketman" blasting into theaters in less than a week, music and movie fans alike will be scrambling to hear John's music. So here's a playlist of some of the best and most distinct tracks that John has ever given the world.
"Your Song" – Elton John's first single that charted in the United Kingdom, "Your Song" has become a classic due to it's heartwarming lyrics by longtime collaborator Bernie Taupin and simple piano and strings arrangement by John. It's gender neutral and inclusive lyrics have allowed the song to be covered by a variety of artists including Lady Gaga and Rod Stewart.

"Candle In The Wind" – Elton John made two songs with this name, both dedicated to beautiful blondes that were taken from the world far too soon. The first, made in 1973, was dedicated to the iconic symbol of the silver screen; Marilyn Monroe, who died as a result of drug intoxication. However, it's John's reworked 1997 track that is the more memorable of the two because of it being dedicated and about Princess Diana of Wales who was killed in a car accident. John played the song at her funeral and it became the highest grossing single of all time in the United Kingdom. Both tracks are beautiful tributes to fantastic women and John's voice perfectly balances on the line between joy and grief.

"(I'm Gonna) Love Me Again" – A song written specifically for the film "Rocketman," Elton John perfectly performs a duet with Taron Egerton who plays and sings as John in "Rocketman." The song is an anthem of loving yourself when things seem their darkest and will undoubtedly receive an Oscar nomination for Best Original Song this upcoming ceremony. The pair perfectly play off of each other to create a track that contains two flavors of John.

"Tiny Dancer" – While a decent hit in both the UK and the USA charts, "Tiny Dancer" did not receive too much attention until 2000 where it was used during the bus singalong in the film "Almost Famous." The scene depicts the fictional band Stillwater suffering from tensions after massive fights. However, when Elton John comes on the radio everyone starts slowly singing along until the entire bus is engulfed in celebration and makes up. When driving down the road and this song comes on the radio, turn up the volume and start singing.

"The Circle of Life" – While "Can You Feel The Love Tonight," also composed by John, was named winner of the Oscar for Best Original Song, "The Circle of Life" is a better pick due to its status as one of the most iconic opening songs in film history. The song starts out slow but reaches a roaring climax during the chorus. It's John and lyricist Tim Rice at a poetic peak with poignant lyrics depicting how, in the end, life is short but beautiful.

"Rocket Man" – Inspired by the short story of the same name by renowned writer Ray Bradbury, Elton John and Bernie Taupin created a song that is both simple and yet powerful. Leading on piano, John sings the story of astronauts who are no longer the idols they used to be in the 60s and 70s, but are now just ordinary workers. It's one of John's most famous tracks for a good reason. It's poetic and beautiful.