Top ten films of 2018
With many disappointments as well as many surprises, 2018 was a captivating year for cinema-goers. The year was filled with blockbusters and superhero smashes along with smaller films and documentaries that became box office smashes overnight. To pick ten films that stood out among others was challenging, but it has ultimately come down to these lone ten.
Spider-Man: Into the Spider-Verse
With so many comic book films that came out this year, including the influential "Black Panther" and "Avengers: Infinity War," "Spider-Man: Into the Spider-Verse" was a film that encased everything that people love about the Web-Slinging Spider-Man. The film was a fun adventure that people of all ages could enjoy with a colorful group of heroes including both the Miles Morales and Peter Parker incarnations of Spider-Man, an epic sense of fun and a distinct style of animation resembling the comics it was based on.
BlacKkKlansman
Based on an unbelievable true story, "BlacKkKlansman" provided a nail biting experience and brought acclaimed director Spike Lee back into the limelight. John David Washington gave an enigmatic performance as detective Ron Stallworth who infiltrated the Ku Klux Klan in the 1970s. Being a black man, Ron collarborated with a white officer, played by Adam Driver, to create a false persona in which to monitor the Klan's activities. Add a twisted sense of humor and Topher Grace as former Grand Wizard David Duke, and cinema receives one of the best crime dramas in years.
Overlord
One of the biggest surprises of 2018, "Overlord" took an interesting concept and created an action extravaganza with U.S. soldiers fighting Nazis and their demonic creations during D-Day. The characters were well written, and there was never a dull moment. What could have been a cash grab by a studio to finance a larger project was instead one of the best and most underrated action films of the year.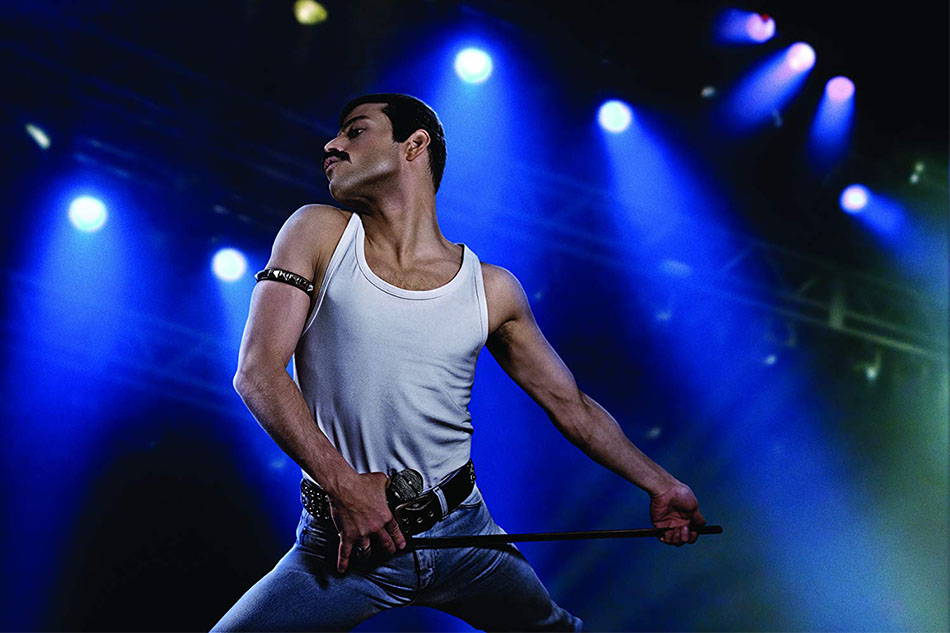 Bohemian Rhapsody
Rami Malek's performance as Freddie Mercury alone makes this film worth seeing, but that's not all "Bohemian Rhapsody" has to offer. The film told the story of Queen in a personal and flamboyant manner which was really the only way the band could be brought to life. The concert sequences, particularly Live Aid, were a smash, and the music was the stuff of legend. Becoming the highest grossing musical biopic of all time is no easy task, and "Bohemian Rhapsody" deserves all the glory it gets.
Bad Times at the El Royale
"Bad Times at the El Royale" is a perfect example of what makes a good crime film. With a memorable cast including Jon Hamm and Jeff Bridges, the film weaves a web of intertwining stories that the viewer wants to see untangled. If for no other reason, see the film for Chris Hemsworth who plays a Charles Mansonesque cult leader. He envelops himself in the role, and every time he's on screen he screams charisma. The 1960s setting also added a sense of longing for a era long since gone which is ironic given the number of shootouts and murders that occur in the film.
Green Book
Ultimately, "Green Book" is a story of the friendship between sophisticated musician Don Shirley, played by Mahershala Ali, and his crass driver Tony, played by Viggo Mortensen, who is hired to guard Don through his concert tour in the 1960s Deep South. While the pair are from different worlds, they both suffer from discrimination and bond over their life experiences. One of the most frustrating aspects of two opposites coming together in film is how much they don't want to change. "Green Book" makes the wise choice of ignoring this cliche and instead has both characters slowly adapt to each other's ways rather than a complete personality change. Everytime Don and Tony are beaten back because of their race, feelings of anger surface from the viewer. But when the pair smiles after a joke or a past memory, one can't help but smile right back.
Deadpool 2
Out of all the sequels released this year, none were quite as extraordinary as "Deadpool 2." The film further evolved the characters of the first "Deadpool" while adding additional characters, including the time-travelling Cable, played by Josh Brolin, the troubled teenager Russell, played by Julian Dennison and the lucky Domino, played by Zazie Beetz. The action has also improved with more sequences with higher stakes including the amazing convoy attack which occurs halfway through the film. Ryan Reynolds continues his comedic take on the Merc with the Mouth by perfectly combining laughs with drama as he seeks to find a sense of belonging. With so many superhero films containing developed characters, "Deadpool 2" stands out among them all with the tone of a family film and the screenplay of an R-rated film.
Won't You Be My Neighbor?
While documentaries aren't many filmgoers' cup of tea, "Won't You Be My Neighbor?" is an important piece of cinema. Most would say that everyone should see this film. However, it has become the highest grossing biographical documentary of all time, so the odds are likely that everyone has. Even though television legend Fred Rogers has been gone since 2003, the film uses so much footage of him that one could swear he was still among us. Detailing the history of "Mr. Roger's Neighborhood" and it's profound impact on American life, the film shows how much of a kind person Fred Rogers was and his understanding of children. "Won't You Be My Neighbor?" is, to older generations, a walk down memory lane and for the youth,  an introduction to one of the most genuine men in show business.
First Man
From Oscar winning director Damien Chazelle comes this inspiring biopic about one of America's greatest heroes. Ryan Gosling's portrayal of Neil Armstrong is deeply personal and plagued with tragedy, as is the show stealing work by Claire Foy as Neil's wife Janet. Justin Hurwitz's score is one of fantasy meeting the harsh reality of space travel and reminds the audience of how vast space is and just how miniscule our planet is in the universe. The most impressive aspect of the film is how the audience can feel so much fear over a person they know will survive and utter the words "one small step for man, one giant leap for mankind."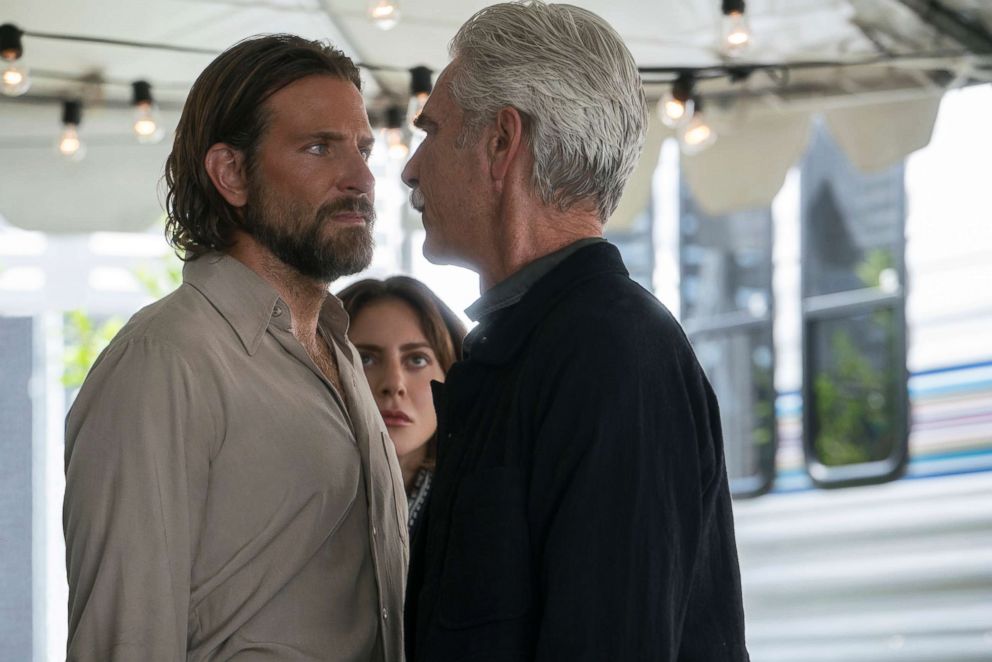 A Star is Born
This is one of the most original musicals in years, despite the fact it is the fourth retelling of the 1937 film. The film was essentially the child of Bradley Cooper who stars in, wrote several songs for, produced, wrote and directed the film, which is all done with the passion of a young Spielberg. The role of Ally was perfectly cast and played by Lady Gaga who not only delivers several rousing songs, but also provides an inspiring rags to riches story. Sam Elliott also stood out with wisdom that ultimately defined the film itself. "Music is essentially 12 notes between any octave. 12 notes and the octave repeats. It's the same story told over and over, forever. All any artist can offer the world is how they see those 12 notes." The film has a timeless story that has been told four times before and will likely continue to be told by future filmmakers. However, it will take a lot of effort to surpass "A Star is Born," the best film of 2018.