Baker appoints Brad Bond to oversee Division of International Affairs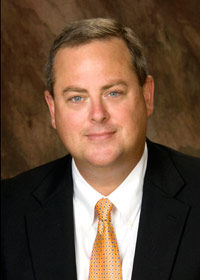 NIU President Doug Baker appointed Graduate School Dean Brad Bond to temporarily oversee the Division of International Affairs on Friday.
Ray Alden, former vice president for International Affairs, resigned March 31 and accepted the position of provost at Touro University Nevada in Henderson, and Associate Vice President Deborah Pierce will retire April 30.
Baker and Provost Lisa Freeman requested Bond create a task force to examine the structure and priorities for International Affairs in preparation for the search for the division's vice president, Baker wrote in an email to the campus Thursday.
NIU saw international student enrollment rise from 847 students in fall 2013 to 1,090 in the fall.
"We cannot allow momentum in International Affairs to stall, given our desire to expand international student enrollment and our curricular emphasis on acquisition of global competencies," Baker wrote in the Thursday email.