"Agents of S.H.I.E.L.D" strays fom Marvel Film's enjoyment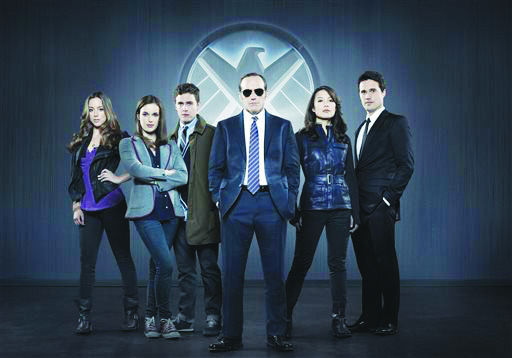 Marvel's "Agents of S.H.I.E.L.D." may raise agent Phil Coulson from the dead, but the show should focus on reviving itself.
"S.H.I.E.L.D." is a new show on ABC based on the secret organization that brings together the Avengers. In the show, Nick Fury is no longer the leader of the team. "S.H.I.E.L.D." follows the adventures of the formerly presumed dead agent Coulson, played by Clark Gregg.
I did not expect much. "S.H.I.E.L.D." appeared to be a show about all of the most generic and uninteresting characters of "The Avengers." That thought never left me.
There rarely was a part of the show that evoked the same feeling of watching "The Avengers." The movie was an exciting adventure that mixed comedy and action in an amazing summer blockbuster. This show appeared lifeless and maintained none of its original core.
There was a lot of corny technology throughout the show which made it feel more like "CSI: Crime Scene Investigation" met "Spy Kids." This did not help the predictable dialogue, which made me roll my eyes enough that I had a headache by the end.
The lack of entertainment is forever present in the change of Coulson. In the Marvel films, Coulson was a fun and comedic relief character who broke the tension of scenes for a good laugh. Now that he has his own show all of his lovable qualities have been taken away. "S.H.I.E.L.D." is missing the heart that makes Marvel films so much fun.
I was briefly excited to see Cobie Smulders reprise her role agent Maria Hill from "The Avengers," but then I realized she would not be a show's regular. If "Agents of S.H.I.E.L.D" played out with Coulson as the funny lovable agent and Hill as the serious character, I would have been a happy viewer. The biggest mistake for a comic based medium is taking itself far too seriously.
As much as I am a fan of Joss Whedon, I cannot see myself continuing to watch this show. With the amount of great television going on this season, there doesn't seem to be much room for "Agents of S.H.I.E.L.D."