Demetri Martin promotes TV special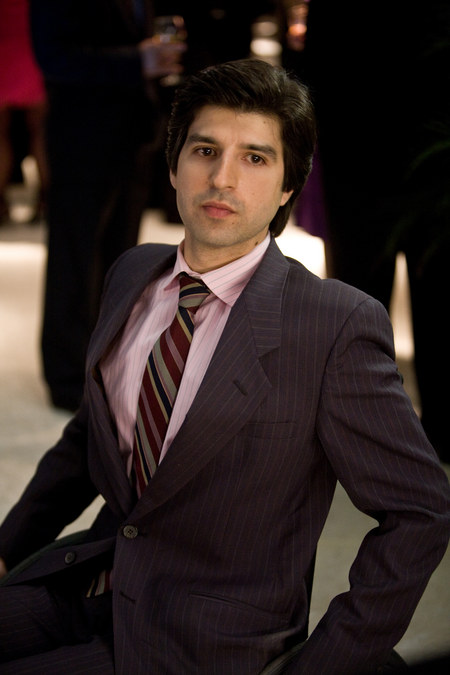 Shelby Devitt
September 24, 2012
Armed with a giant doodle pad and one-liners, Demetri Martin's new stand-up comedy special will air 9 p.m. Saturday on Comedy Central.
Martin participated in a conference call with journalists from college newspapers across the country. In the midst of establishing which schools were represented, a voice joined the call.
"Hey?"
"Which school are you from?" asked the moderator.
"Oh, it's Demetri," was the response.
The easygoing entrance set the tone for the conference, where he answered questions on his college experiences, future plans and how he made it in the world of professional comedy.
Martin attributed much of his inspiration to taking walks and observing people.
"I like to daydream a lot, and stand-up ended up being a job with the shortest distance from daydreaming," Martin said.
Martin has had success with a recurring role on The Daily Show with Jon Stewart and his former Comedy Central show, Important Things with Demetri Martin. He has also written a pilot for FOX for an animated show in which he would be the lead voice actor.
"After doing Important Things [with Demetri Martin], I realized I'm not really interested in a show where I play myself," Martin said.
Martin attended Yale and dropped out of NYU law school in his second year, saying he realized it wasn't making him happy.
"Sometimes I think if I knew I would be a comedian, would I have done all that?" Martin said. "Would I have worried about grades and LSATs? I wish there would have been a… fairy to tell me, 'Psst. Demetri. You're wasting your time in the library. You're gonna tell fart jokes, you don't have to do all this.'"
Martin's comedic style includes drawing on a large pad of paper and musical accompaniment. Both were self-taught, Martin said.
"I didn't play anything as a kid," Martin said. "No one in my family did; nobody draws."
He said he decided to pick up guitar and keyboard when he wanted to create a musical score for his comedy theater show, If I. He still cannot read or write music, but learns as he goes and has his own system for teaching himself.
While Martin interned at the White House in college during the second Clinton administration, he said he finds politics to be overwhelming and frustrating.
"I like writing stuff about dogs and chairs and trees and stuff that's not going to change anytime soon," Martin said.
He described his material as immediate, accessible and simple.
"You don't have to know who Salvador Dali is or something to get my jokes," Martin said. "Human nature hasn't changed too much. At the core of all of it, people are not that different than they might have been in Shakespeare's time or in ancient Greece."
The DVD of Martin's one-hour special, Demetri Martin: Stand-Up Comedian, will go on sale in October, but there will be several promotional giveaways for fans before then. More information can be found at demetrimartin.com.