Second annual STEMfest comes to Convocation Center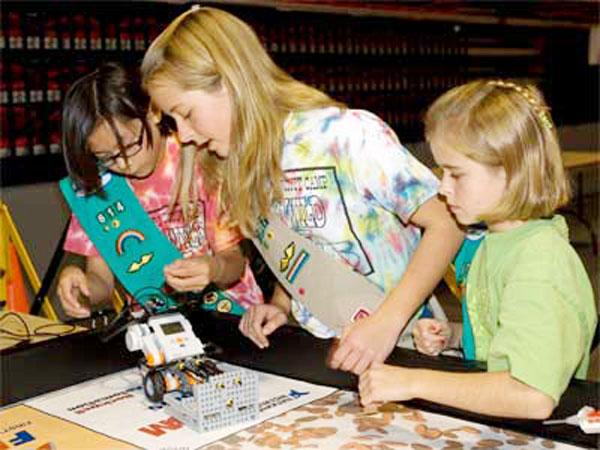 Lasers, robots, holograms and a haunted laboratory.
These are a few of the displays patrons can expect to find at the second annual STEMfest, a festival celebrating achievements in the fields of science, technology, engineering and math. The festival will be from 10 a.m. to 5 p.m. Saturday at the NIU Convocation Center.
Pati Sievert, NIU coordinator for STEM Outreach, said the event is geared toward students in grades K-12 and stresses the importance of scientific awareness to kids and young adults. The central mission of the event is to show just how many different, interesting and innovative things are happening in the worlds of science and to get students to consider exploring the fields for careers, Siervert said.
"Scientific and technological knowledge are important in everyday life," Sievert said. "Students need to learn to think critically like a scientist and be able to discuss serious issues rationally as an adult."
Jeremy Benson, STEM Outreach and Engagement associate, said he initially got involved in the project because it sounded fun and hasn't looked back since. Benson said he is working toward becoming a science teacher and it's all thanks to participating in the STEM Outreach program, an experience he hopes will be repeated in students' lives at this year's festival.
"I do it to see the kids' faces light up and to show them it's not all just boring math," Benson said. "It's neat to show them all the cool experiments and demonstrations."
Benson's number one reason as to why people should attend: fun. Benson himself built a five-foot-tall sparking Jacob's ladder.
"You'll be able to see how these scientific things relate to us in the everyday world," Benson said.
Tom Parisi, of NIU Media Relations and Internal Communications, said to expect a Halloween-themed atmosphere that includes haunted laboratory displays on the main floor and two dungeon-esque rooms in the basement.
Attendees can also expect to be educated by over 400 NIU student volunteers, Sievert said. NIU students from campus organizations such as the Society of Women in Engineering as well as students who work with professors will be available to aid in explaining exhibits and share personal success stories.