Lincoln Inn, St. Mary School to host dinner fundraiser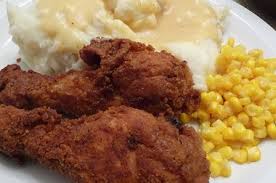 St. Mary Catholic School will partner with Lincoln Inn at Faranda's for a drive-thru dinner fundraiser on Thursday, April 22. 
This fundraiser will help both businesses affected by COVID-19. St.Mary had increased operating expenses due to the pandemic and decreased enrollment. The fundraiser will also benefit and provide revenue to the family-owned and local restaurant Lincoln Inn.
The owner of the Lincoln Inn and the Principle of St. Mary are eager to support each other by jointly running this event.
Dinners are $15 and include three pieces of fried chicken served with mashed potatoes, gravy, buttered corn, homemade coleslaw and a fresh baked biscuit.
Orders must be purchased in advance by Monday. Dinners can be purchased from the school's event page or from Lincoln Inn's online store. 
Dinners will be available for pickup at The Lincoln Inn on Thursday, April 22 between 4:30 p.m. and 6:30 p.m. The Lincoln Inn is located at 302 Grove St. in DeKalb.
To learn more about St. Mary School, contact Ashley Davis by calling 815-756-7905 or visit the St Mary's website. To learn more about The Lincoln Inn and its sister banquet facility Faranda's, visit their website.