Club Feature: NIU Figure Skating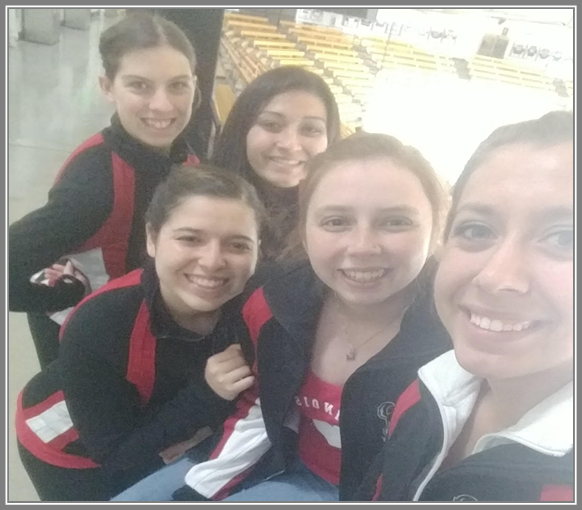 President: Ashley Grazutis
Treasurer: Mia Kalinsky
Brief description of the organization:
NIU Figure Skating is a Sports Club that welcomes all levels of skaters!!! We are passionate about skating and hope to share our love for the sport with all those interested in joining! Being a sport's club team, we do participate in competitions sanctioned by U.S. Figure Skating, through their intercollegiate team program. We currently have 5 skaters participating in intercollegiate competition competing high beginner through senior. Non-competitors can participate in fundraising activities and are encouraged to attend practice and travel with the team to support all skaters during competitions. We support all levels of skaters as they participate in team practices and competitions and work to foster champions in all aspects of life.
Are there any requirements to participate?
Skaters of all levels can participate. Participants will need to have their own skates and be able to be on a freestyle session without a coach.
When and where does this organization meet?
Practices are every Tuesday from 7am-8am at All Seasons Ice Arena in Naperville. We also meet bi-weekly in order to get ready for competitions and other things that are coming up for our club. The meeting day and time varies depending on the availability of the skaters in a given week.
What makes this organization unique?
We are the only intercollegiate figure skating team to exist in Illinois (University of Illinois Champaign-Urbana has a synchronized skating team, which is not the same thing).
Any upcoming events?
Our next competition will be Saturday, February 9th and Sunday, February 10th at the University of Minnesota- Twin Cities. We also have 1 more competition after that which will be Saturday, March 9th and Sunday, March 10th at Oakland University.
What is one thing you want interested students to know?
NIU Figure Skating is not a club. It is a family of dedicated people that love skating.
How can students get involved?
For more information about how to get involved with NIU Figure Skating, please contact Ashley Grazutis, NIU Figure Skating President, at agrazutis@niu.edu.