LCD Soundsystem returns with anxiety-filled album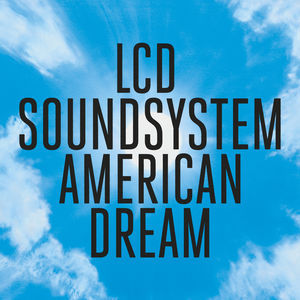 In 2011 James Murphy, founder and leader of dance-rock group LCD Soundsystem, did something most people struggle to do; he quit when he was ahead. After leading one of the most critically acclaimed outfits of the past 15 years, Murphy surprised everyone by dissolving the band in 2011.
Half a decade later and LCD is back with their fourth album, "American Dream." The surprising return after so little time away has fans asking if they could reunite in a way that doesn't feel like a cash grab.
It's obvious Murphy wants to silence the doubters because "Dream" finds the band in excellent shape. The rhythm section is as tightly wound and as intricate as ever, such as on the second track "Other Voices."
Drum machines and synthesizers dominate this record. LCD is clearly a group who grew up listening to '80s dance music, and fans of New Order's moodiness and The Talking Heads' rhythmic density will feel right at home here.
Even though he's got reason to celebrate, Murphy is in a reflective, anxious mindset. Many of his songs here talk about aging and feeling dissociated from others.
"I'm not dangerous now like I used to be once. I'm just too old for it now," he mourns as cracked, dissonant guitars begin to surge around him two minutes into "Change Yr Mind," the album's fourth track.
The band is going for something less aggressive on this one. Their earlier records, "LCD Soundsystem" and "Sound of Silver," were bright and punchy whereas "Dream" is murkier and full of smoke. Keyboards and pianos cast shadow on the melodies when earlier they just highlighted the beats.
The closing track, "Black Screen," is the clearest indicator of Murphy's pain; here he mourns the loss of a loved one.
"You couldn't make our wedding day, too sick to travel. You fell between a friend and father," he sings.
The song deals with the grief that accompanies death but also with the peace that's found when someone no longer has to suffer.
While darker than their older releases, there are moments of optimism that cut through the anxiety. The seventh song, "Call the Police," shines through the clouds of self-doubt and the penultimate track, "Emotional Haircut," chugs along until the outro finally pops open with huge cymbal hits and screeching guitars, resulting in the dance party expected of them.
This is dance music for people who are outcast, intelligent, self-aware and more than a little sad on the inside. "American Dream" is too dense for people to blast at fraternity parties, but that's okay. What matters is if LCD Soundsystem is going to keep making albums this good, then it's great to have them back.