CarlinFest set to shake up the House Saturday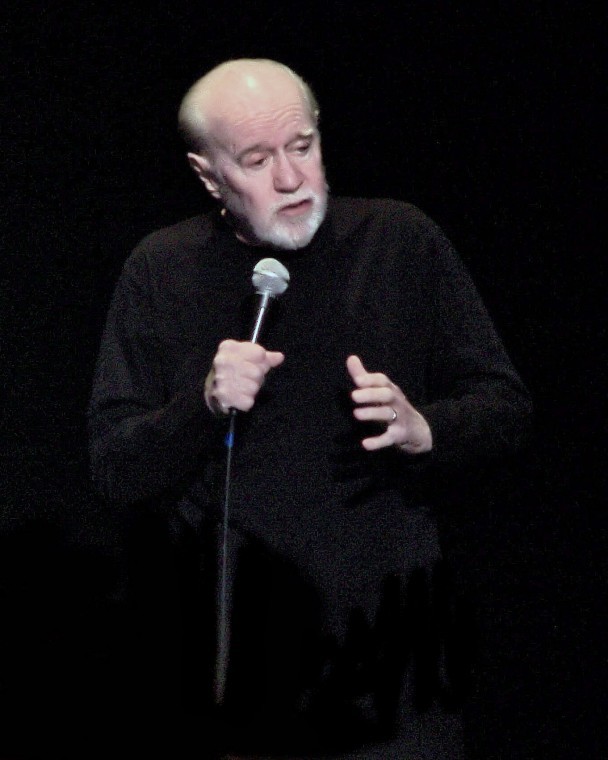 Tim Ashton
October 31, 2012
What do you get when you combine musicians, comedians, artists, activism and artwork?
You get CarlinFest, an event named after comedian George Carlin, which will take place at 6 p.m. on Saturday at the House Cafe, 263 E. Lincoln Highway. Admission costs $2 with the purchase of a $5 raffle ticket or $4 without a raffle ticket.
Two marker-paintings of Carlin by local Sharpie artist Justin McAllister will be awarded to winners of the raffle. Raffle tickets can be purchased by contacting Camille Piazza at 847-305-9998 or camille1135@gmail.com.
Live photography by Chuck Isdale will document the festival, and artist Kirk Whitfield will be working on a painting in the House throughout the night.
Throughout the evening, the stage will rotate between group presentations, comedians and bands. The musical lineup includes Hemmingbirds, D-Nick the Microphone Misfit, Davey Dynamite, Dana DeStefano & Dollparts, Hasta Lumbago, Bill Leighly, NIU a cappella group Huskie Hunks and Vacuum Society. Comedians Cody Melcher and Stephanie Hasz of Chicago will fill the venue with laughter, as will local comedians Jeff Bongiovanni, Eric Younglove and Matt Fraser.
CarlinFest was primarily organized by senior anthropology major Eric Sterling, who is involved in the NIU Green Paws Environmental Alliance and NIU Amnesty International. Sterling came up with the idea of a Carlin-themed event after noticing the comedian's posthumous influence.
"I noticed on Facebook particularly that I was seeing a lot of George Carlin quotes," Sterling said. "It's like he's the Oscar Wilde of our time. There were no sacred cows to him when it came to issues."
Activist organizations that will speak include Safe Passage, Amnesty International, Prism, the Kishwaukee College Equality Club and the Pagan Student Association.
Carlinfest will kick off with a family-friendly atmosphere early in the evening, but later on the entertainment may not be suitable for younger audiences.
A portion of the proceeds will benefit Safe Passage, an agency whose mission is to reduce or prevent domestic violence and sexual assault in DeKalb County. Sterling said the reason the organizers chose to donate to Safe Passage is that it is a worthwhile program that hasn't received much attention lately.
More information on Safe Passage can be found on its website at safepassagedv.org.