Board votes to grant Freeman expanded authority during state of emergency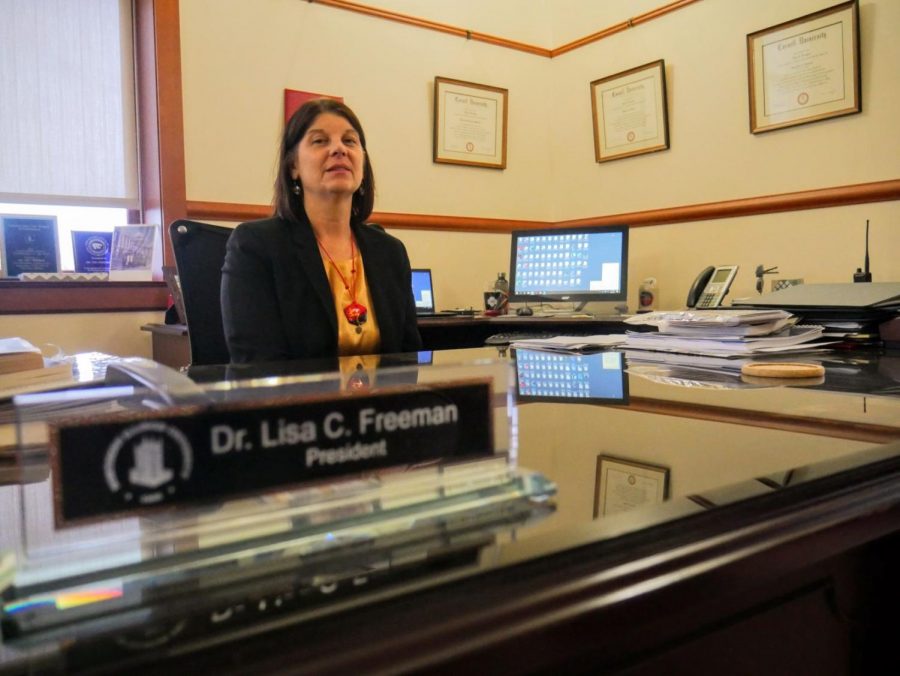 DeKALB — The Board of Trustees granted NIU President Lisa Freeman the authority to suspend any board policies and regulations governing campus operations Thursday in an emergency Board of Trustees meeting.
The board met virtually, with most members calling in to a phone conference. Gov. J.B. Pritzker allowed meetings under the Open Meetings Act to meet virtually in response to the coronavirus pandemic.
In order to offer university employees the ability to work remotely with flexible schedules, the board must suspend several of their regulations, according to the meeting agenda. As the COVID-19 situation continues to change, the board voted to give Freeman the temporary power to suspend any board policies. The resolution will hold until Pritzker lifts the state of emergency or until May 14.
"The universities that will be the most resilient are the ones that are intentional about putting people first and work very hard about effective communication in challenging times," Freeman said.
Several trustees expressed confidence in Freeman's administration.
"I am so confident that the leadership that we have in place will guide us through this turmoil that we see today," Trustee Montel Gayles said. "The only thing I ask is that — and I'm sure that the president will do this — is that she continue to keep us informed and keep communication lines open."
Trustee John Butler said he is particularly interested in knowing how the administration will manage its financial policy, including tuition and employment.