Men's golf ready to keep swinging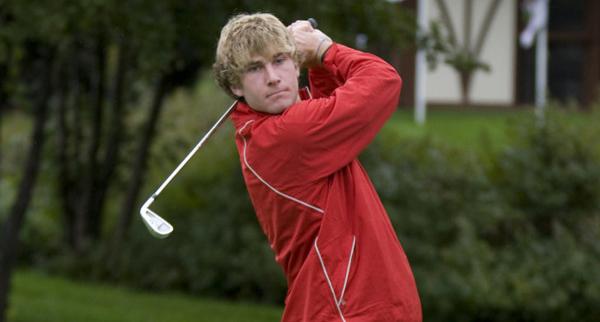 NIU men's golf team hit the links Monday competting in the UCF Rio Pinar Invitational in Orlando, Fla.
Coming off a third-place finish at the MAC Match Play last month, the Huskies turned in a 36-hole total of 582, which earned them fourth place at the end of the Pinar Invite. Florida Gulf Coast held a team score of 563, while the host UCF and No. 37 Wichita State were tied for second at 566 after day one.
NIU is one of 15 teams that are competing Monday and Tuesday. The other teams include fellow MAC teams Akron and Ohio, and out of conference schools such as George Mason, Seton Hall and Western Illinois to name a few.
Central Florida, who is ranked NO. 16, is hosting the event. Central Florida is one of the three teams ranked playing at the invite, and the other two teams are No. 37 Wichita State and No. 66 Campbell.
NIU coach Tom Porten said the Huskies don't feel content with the fourth place and they know they still can do better each tournament.
"We can never feel content, especially when there are three teams ahead of us," Porten said. "We played really well out there today. We hope to hold our position. Maybe we can shoot a little better tomorrow, and who knows, maybe we can move up to couple positions. We are still ways from attaining our goal for the next couple tournament."
Porten said the NIU still hasn't reached its goal this season.
"Our goal for the next few tournaments is to be ranked in the top 100 and right now we are ranked 150," Porten said.
Placing third in the MAC tournament helped gave the Huskies some momentum and experience heading into the UCF Rio Pinar Invitational, said junior Bryce Emory.
"Placing third in the match play really showed us that us we can play well and we can compete against just about anyone out there," Emory said. "The match play also gave us more experience, which made us more confident with our games."